The second inABout workshops were organised for a group of five women who have undergone abortion in five different countries. During the meeting, the participants were asked to fulfill three exercises. The first one was to listen to a story (#1: once upon a time). After that, the group made outlines of their bodies and marked the areas related to one's abortion experience (#8: the body maps). The final task prepared for the participants was to express their stories through interacting with a sculpture of a human torso (#5: inside & outside). The workshops took three hours and became a core of the inABout methodology and practice.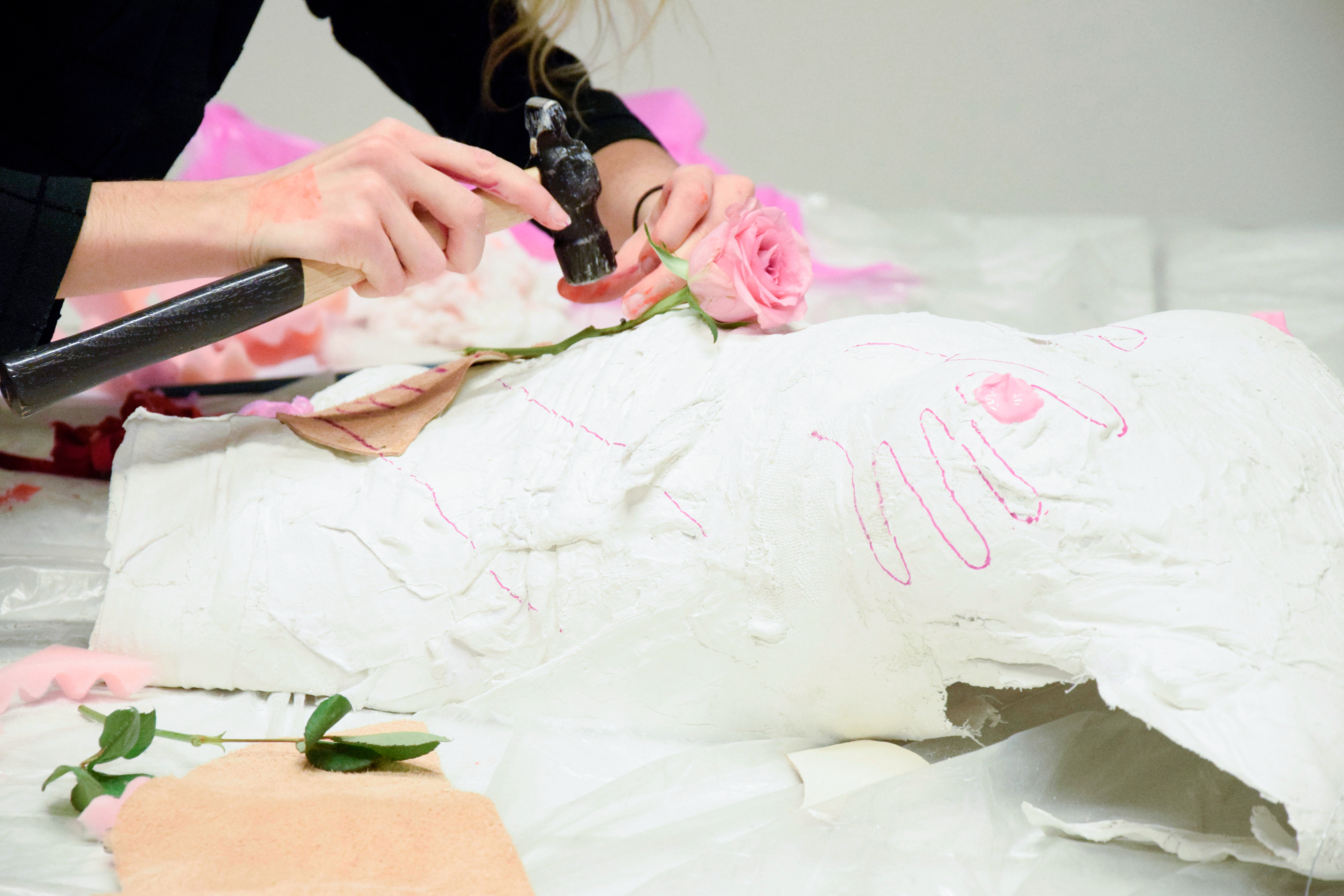 "I felt emotional after the workshop, but also filled with hope, a sense of support and freedom because I was with people who understood me. I would definitely do it again."
"The space you created made me feel safe no matter how much I knew the other women.
I thought about all the others, the women who don't have the chance to talk about it."
"I think the workshop was intimate and very professional. I felt taken care of."