The first inABout workshops were organised for a mixed group of seven participants type A+B (A: the ones who have had an abortion and B: the ones who have not experienced it). 
The main goal of this meeting was to investigate how people coming from various backgrounds would discuss this subject together. The exercise designed for the participants was based on uncomplicated and straightforward questions regarding their 
thoughts, knowledge and beliefs related to abortion. After 45 minutes, the workshops were wrapped up with the conclusion that it might be the myths and the lack of accessible knowledge about abortion which makes it such a taboo.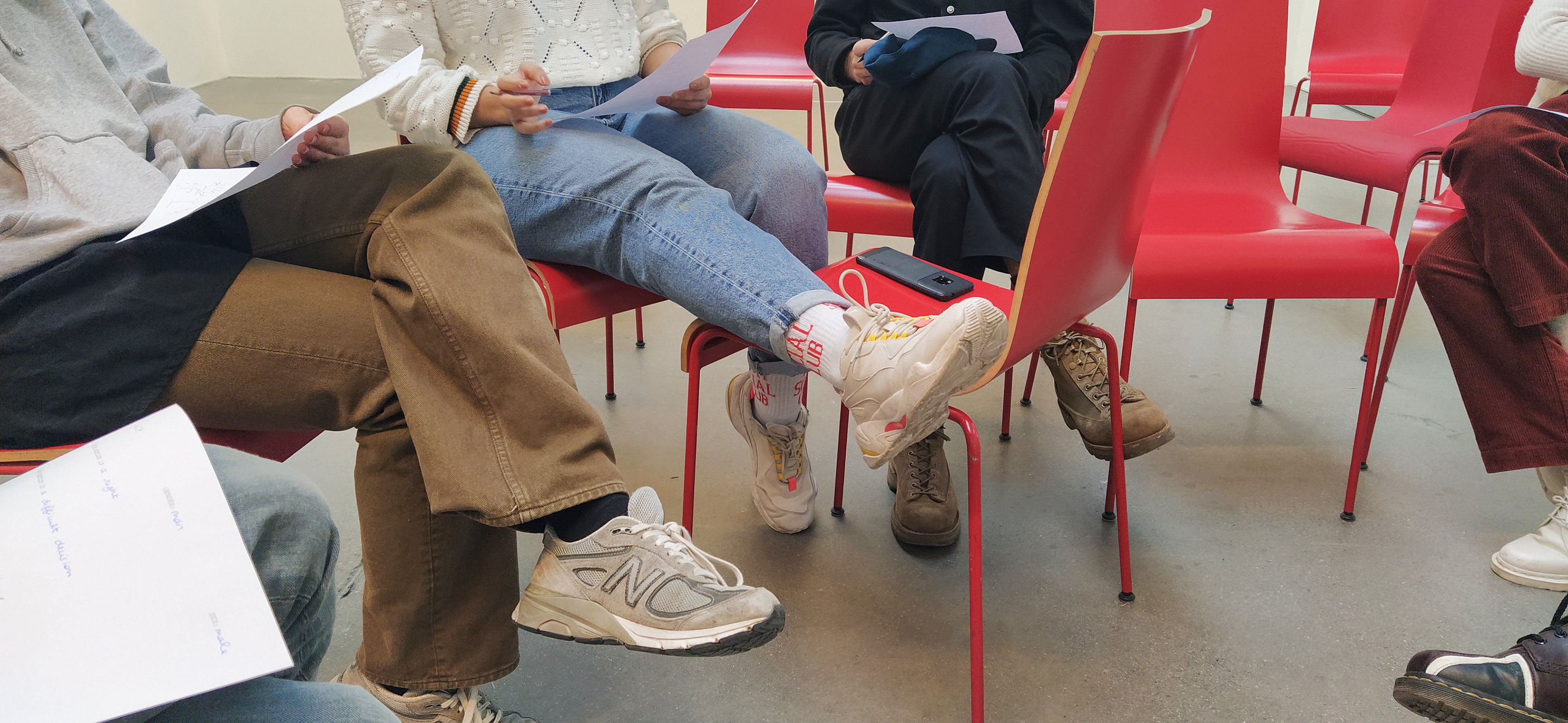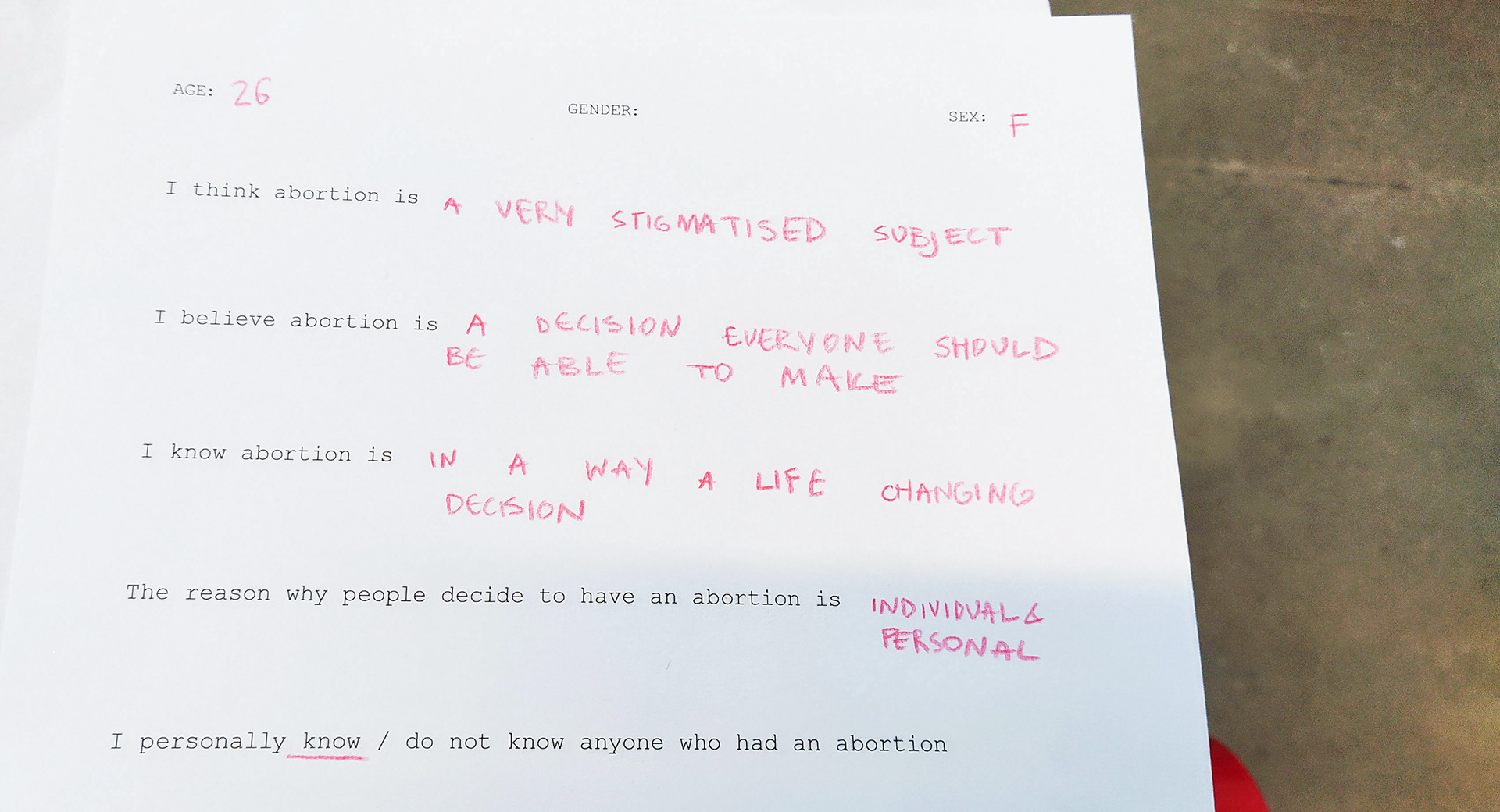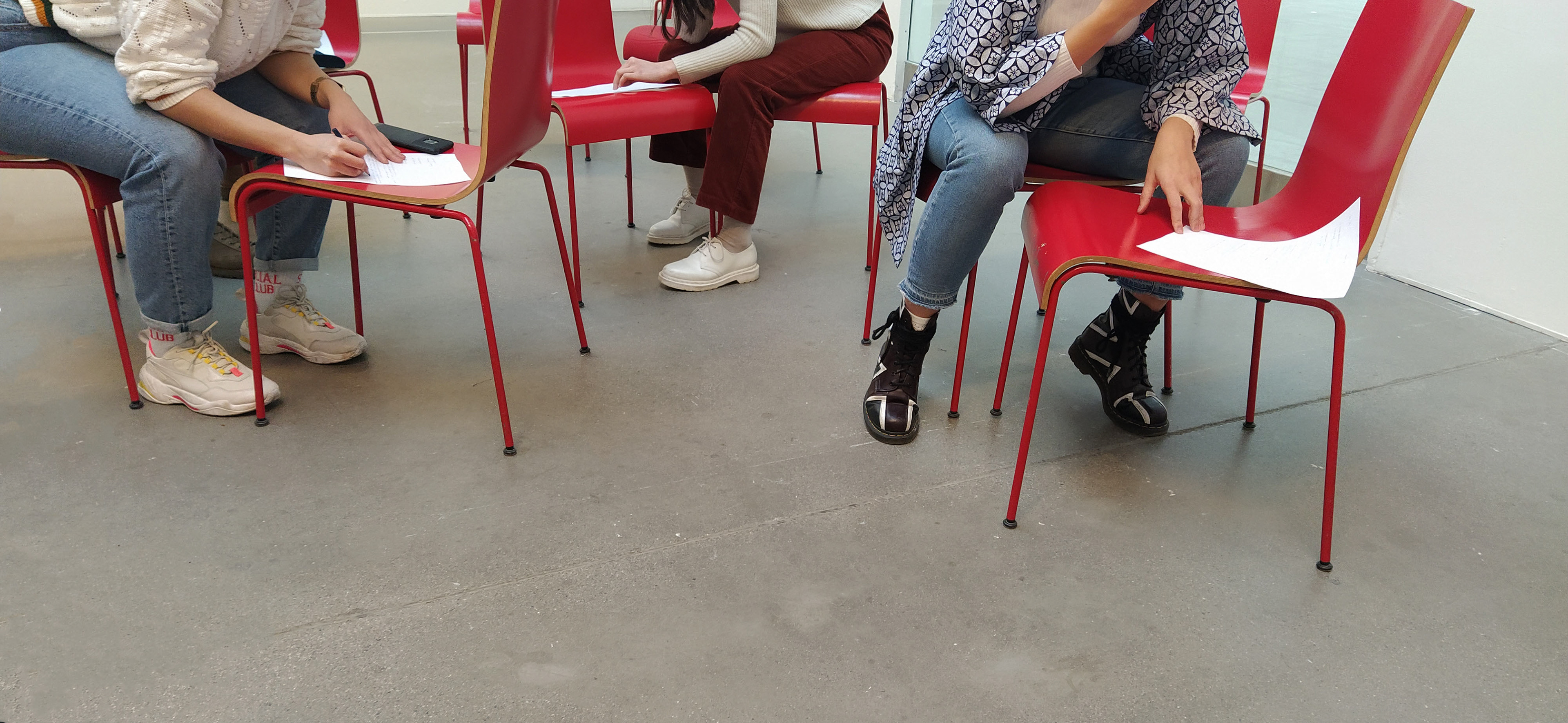 "I enjoyed how comfortable I felt speaking about a subject which I would find hard talking about in other situations
."
"I think it was good to bring up this topic and to discuss it. It's so easy to take our rights for granted... So one thing I took with me was that we should cherish what we have, without settling for any less."